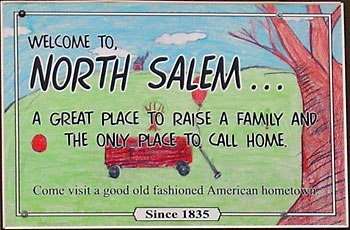 Located about 25 miles West of Indianapolis in the northwest corner of Hendricks County at the intersection of State Roads 236 and 75, just 9 miles North West of Danville.
Founded December 10, 1835
Population (2010 Census): 518
Host of the "Old Fashion Days" Festival over Labor Day weekend for the last 36 years. We have the largest parade in Hendricks county. http://www.northsalemoldfashiondays.com
The June 2023 Town Council meeting was cancelled due to lack of a quorum, therefore there are no meeting minutes.  Once July minutes are approved in August, they will be added.